News
28th January 2018
Download the Technical Paint Services App for FREE Here.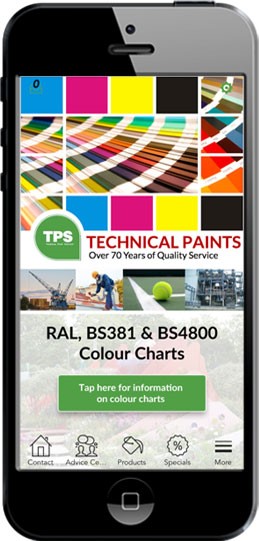 Stay up to date with discounts, offers and all new products by downloading our App from Apple or Google Play. Click on the logo below or search for "Technical Paint Services". Ideal for those occasions when you're on site and away from the office. This lovely little App will turn the average mobile device into an all-purpose, on-the-go reference manual. Great tool for architects, quantity surveyors and designers. Get your paint specification on the go - for FREE!
As well as use of our FREE Advice Centre, you will have access to TPS Products, Technical Data Sheets, HD Colour Charts and support information for our specialist Swimming Pool Paints.