Order & Delivery
IMPORTANT: Due to a shortage of delivery drivers Nationwide, you should allow up to three working days for delivery of goods.
BUY ONLINE: Where you see this button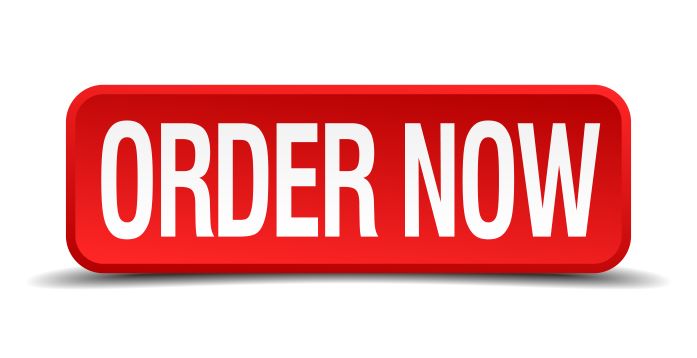 the product is available to buy "Online". Once you have added your products to the basket, Delivery Charges and VAT will be added. We will then process your payment, including Delivery Charges and VAT.
Your carriage charge is based on weight, to include 1.0 Litre containers up to a maximum of 40.0 Litres. For 40.0 plus litres, your delivery will be made by pallet for which will we provide an individual quotation. If you order "out of hours", we will call you and process your order on the first working day thereafter.
Restrictions apply on some deliveries via our Online Shop. We are unable to deliver to the Channel Islands, the Isle of Man, The Republic of Ireland and Northern Ireland. For the Isle of Wight, an alternative service is available; please contact us on 01202 295570. By individual quotation only. Restricted speed of service applies.
CALL 01202 295570 to ORDER.
Our offices are open Monday to Friday, 08.00 - 17.00. Please have your order, numeric paint code, payment and delivery details to hand. We will be delighted to help you.
EMAIL your order: enquiries@technicalpaintservices.co.uk
FAX UK 01202 295 552.

NOTE: Paint names may vary by manufacturer. The numeric code is the de-facto identifier and should be quoted with all orders.

We recommend and welcome payment by BACS. Please Note: We no longer accept payment by cheque but do accept most major Credit and Debit cards.
CARRIAGE CHARGES:
NORMAL DELIVERY – 2/4 working days from goods being made available following manufacture.
DELIVERIES will be quoted and charged on the basis of destination postcode (the Delivery Address) and weight of package(s).
DELIVERIES TO ALL LONDON POSTCODES & INSIDE THE M25 RING ARE SUBJECT TO A SURCHARGE. This applies to all pallet and parcel freight items and is by individual quotation.
SPECIAL DELIVERIES BY INDIVIDUAL QUOTATION. Where a Special Delivery is required, all charges will be added.
Scottish Highlands & Islands and Isle of Wight: By individual quotation only. Restricted speed of service applies.
We are unable to deliver to the Channel Islands, the Isle of Man and Northern Ireland. For the Channel Islands however, carriage can be arranged by customers directly via the freight-forwarding company www.ship2me.co.uk.
OVERSEAS: Ex Works only. All costs and liabilities are with the buyer.
"Hi Chris. Paint order received this afternoon - I just cant believe it!! Thank you so much for the rapid service. It really is much appreciated!!"
Best Regards, Matt."
To help you calculate the amount of paint you will require for your project, please see our "Coverage Rates & Spread Rates" page. This Paint Coverage & Spread Rate Guide is to help estimate the quantity of paint required for a given area. Coverage is dependent on thickness of application and the porosity and condition of the surface being painted. More...
SPECIAL MIXES & COLOUR MATCHING CHARGES
All special mixes and colour matching prices are quoted on an individual basis depending on quantity and complexity. Some special mixes and colour matches can take up to 14 working days plus shipping time from receipt of order and samples. Please feel free to call us about these services. Paint samples are sent to, or left at our premises at the owner's risk.
NB: we are frequently asked to satisfy individual requests based either on cost or performance. Please feel free to call us to discuss your own or your customers' specific requirements.
When using EMAIL, PLEASE provide as much information as possible with regard to the surface to be painted, such as new or old, previously treated or bare, the environment (such as a humid pool area or a floor with high levels of traffic/footfall), etc. Thank you.

Tracking your delivery. If you need to track your delivery, please contact us for your consignment details on 01202 295570. We will advise your APC Fragile Parcel Service tracking code which you can then use on the APC website: http://www.apc.com/
Cancelling your order:
The Distance Selling Regulations apply to private individuals (consumers) only. The Distance Selling Regulations do not apply to business contracts. Our Terms & Conditions apply to all orders. Our acceptance of your order will be subject to these Terms and Conditions, which are the only basis on which we do business.
If you choose not to accept delivery because you have cancelled your contract under the Distance Selling Regulations, we shall refund or re-credit you within 30 days for any sum that has been paid by you or debited from your credit card for the goods, less any expenses incurred by the failed delivery. You must inform us of cancellation (in writing, by fax or by email, but not by 'phone) within 7 days of receipt of your goods (in the event they were despatched prior to cancellation).
Please take all reasonable care of the goods and return immediately. If you fail to return the goods, we will make a reasonable charge for the direct cost of their recovery plus a 20% administration charge. The Distance Selling Regulations do not apply when a customer has ordered personalised goods, goods made to a customer's specification (such as a paint or coating specifically manufactured to individual specification) or items that are not possible to return due to their physical nature.
Returns Policy:
We are a specialist paint manufacturer and make all coloured paint finishes to order, upon receipt of payment. This can take between a couple of hours or up to 14 days for unusual and special colours and finishes, which are classed as bespoke or personalised and are not returnable unless faulty. Please be aware all returned goods are subject to our Returns Policy and Standard Terms and Conditions of Sale.
VAT ID: GB 662970803. Company Number: 01570359.
Many of our products are temperature sensitive and have an optimum temperature application range to ensure their best performance. We recommend that you check your local weather conditions prior to starting your project. Visit the BBC Weather Site for your area.
Carriage charges apply to all orders. Please refer to our Substrate Index before placing your order, ensuring you have correctly identified the surface to be painted and specified the product code, description, quantities, colours and any required pre-treatments, sealants, undercoats etc. All products can be found in our Product pages and are listed with individual pricing. Please read our Health & Safety page before placing your order.
Most deliveries are sent on a "Next Day" basis once your order is ready for shipment. If you need an alternative delivery address such as a neighbour, relative or a business address, please provide full details. Whichever address you choose, someone must be available to sign for delivery and take responsibility for your order. A daytime contact telephone number is also essential. Please make us aware of any potential difficulties for the delivery of goods as you may be charged for a second delivery in the event that the courier has to return to you.