NEWS
10th July 2020
Squash Court Maintenance - Now Is The Time. All BS4800 Colours Available.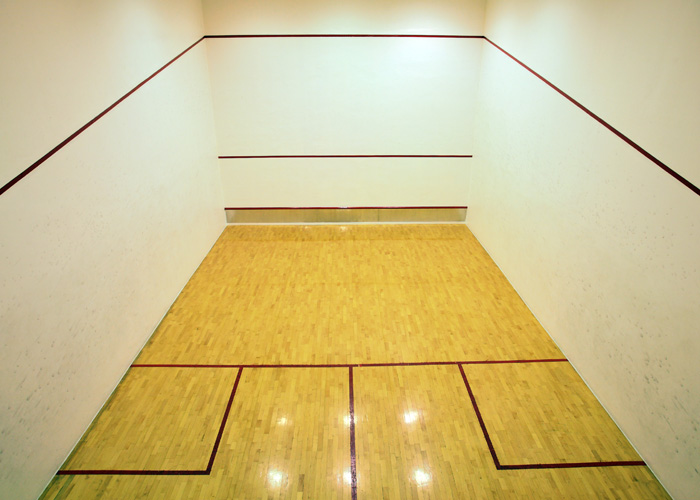 Squash Court Paints. Available in White and all BS4800 Colours including Black. In 5.0 Litre containers.
England Squash has released full guidance for squash clubs and other venues to facilitate safe play ahead of courts being allowed to reopen in England from 25 July. SEE MORE...
Our squash court paint is extremely durable and hard-wearing. It is formulated to be scuff and ball mark resistant, has excellent adhesion and flexibility, and with correct preparation, is very easy to apply.
For previously painted squash courts we recommend two coats of A147 be applied to a four-sided (non-glassback) court, requiring approx 15.0 Litres. For red line-marking, we recommend two coats on floors and walls, requiring 2.5 Litres per court. For advice on use and surface preparation, please read the guidance notes in INSTRUCTIONS FOR PAINTING SQUASH COURTS.
England Squash is always available to assist with and advise on all aspects of squash court maintenance and repair.
---
A147 Squash Court Paint for painting new courts and for squash court maintenance. A tough, durable, solvent based finish designed for painting Squash Courts, Rackets Courts & Racketball Courts. Read our FREE guide to painting a Squash Court.
---
WBP1030 Water Based Surface Primer for Squash Court Walls - Our recommended primer for squash court walls. For painting and maintaining squash court walls. This water-based acrylic primer is suitable for all types of substrate. In White & Light Grey.
---
Red Line Marking Paint in RAL3020 or BS04E53 red. A tough, durable, solvent based finish designed for Squash, Rackets and Racketball Courts.
---